Unfortunately I didn't get great pictures before these mailed out, and I didn't realize it until after I mailed them out!! Hopefully the recipient will take some great pictures for me!!!
These ladybug shorties are about a size medium, but knit specifically for Jamie's daughter Kadie.
And a close up of the ladybug detail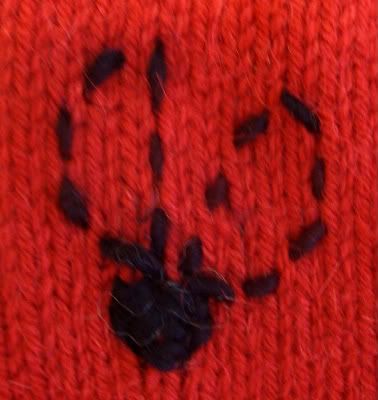 I loved making these shorties!! And the ruffles were tons of fun! They are so time consuming but the result is totally worth it!!